Territory Organizer for Windows
Welcome to the official download site for Territory Organizer for Windows and iPhone/iPad.
Bienvenidos, aqui encuentra el programa de Organizar Territorios.
The following are some functionality of the program:
Manage Territories
Manage Homes
Manage Publishers
Create Territory Reports
Create Maps for each Territory
Print Homes Sheet
English/Spanish/Portuguese support
News
Presenting...Territory Organizer for the iPhone/iPad!


Note: To use the iPhone/iPad version, you still need to install the Windows Version of Territory Organizer. The iPhone/iPad version requires the Windows version of Territory Organizer in order to maintain a central repository of your data. This design also allows for Publishers with other iPhone/iPad devices to obtain the Territory data!
Click here for instructions on how to setup the iPhone/iPad version.
News: Territory Organizer for Windows now has MAP feature! Click here for details
Download
Screenshots
The following section shows screens of the program
Homes Tab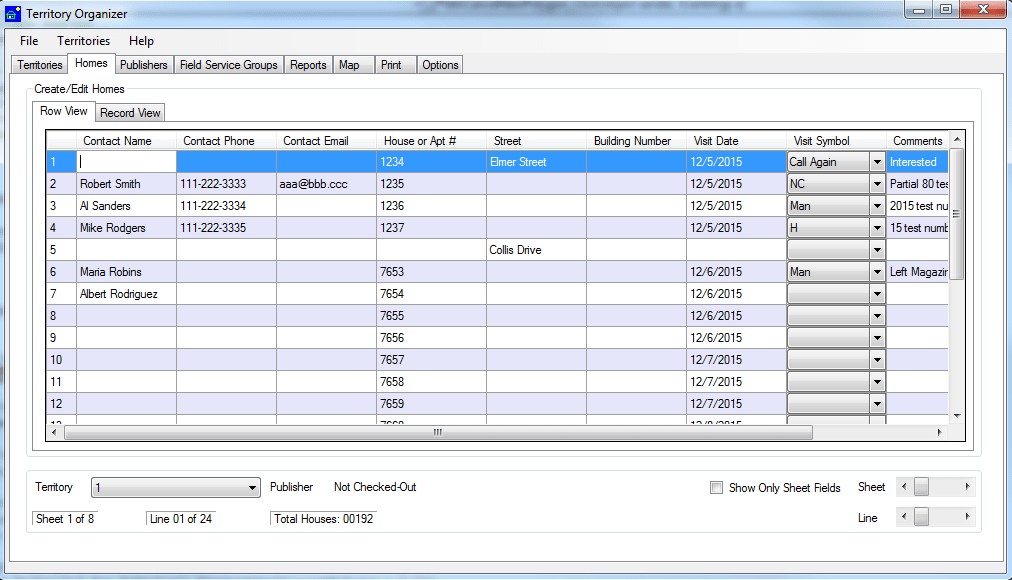 Maps Tab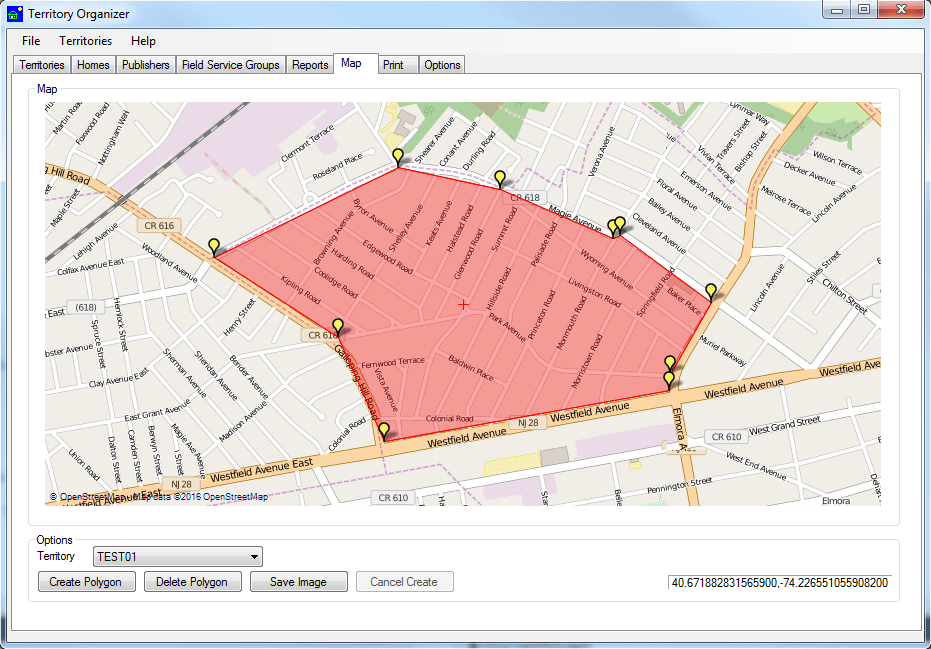 Reports Tab
Report: "Field Service Group List"
Report: "Territories - Times Worked This Year Chart"